Betting for men, is what shopping is for women, with this idea we ignited TAB's biggest betting occasion of the year – The Spring Carnival – allowing men to have their own kind of indulgent shopping spree, with the catch cry: 'It's betting season, time to go shopping'.
Our Print campaign sent up the leaping Spring Shopping shoots we see each year but this time with our TAB punters instead.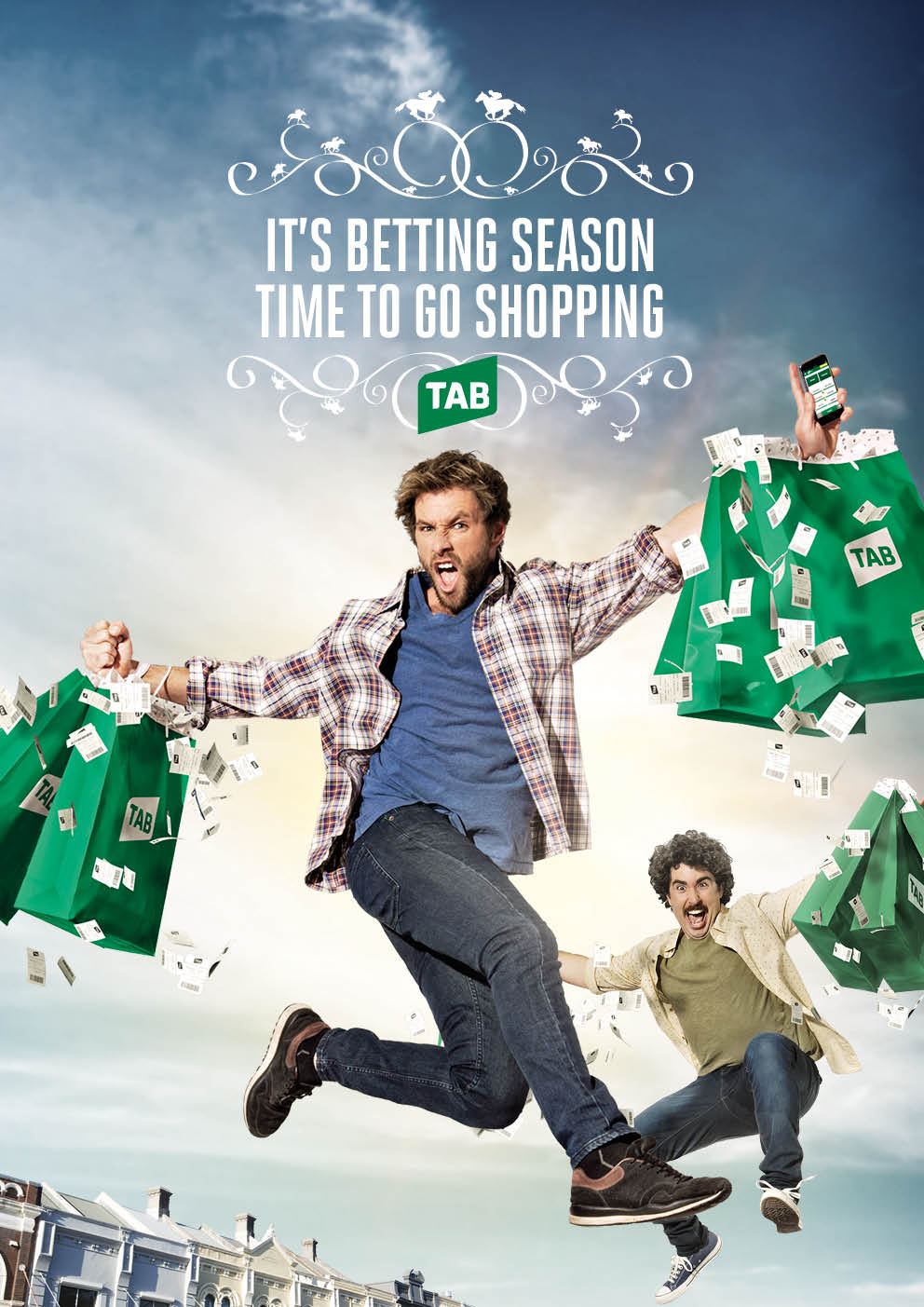 The TAB Spring Racing Carnival Bag contained race day collateral, a catalogue about different bet types including bonus free bets.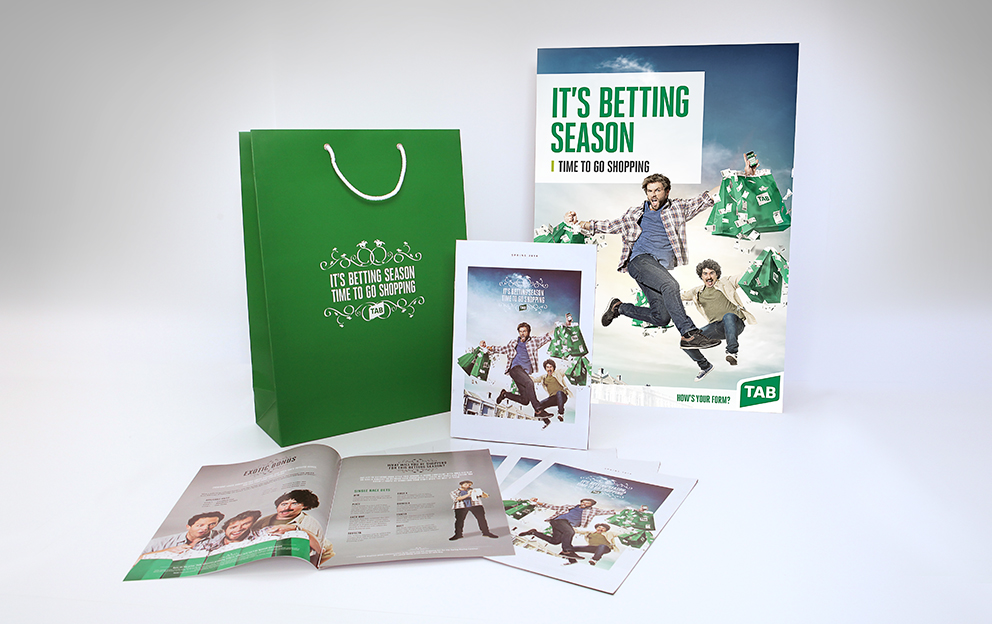 To introduce the idea that Betting Season had arrived, our TV ad had fun with the language of shopping versus betting.
TAB Betting Season from Ken Buchan on Vimeo.
We set up this fun activation 'The TAB Grab machine' at the races to bring Betting Season to life for punters.
And then punters submitted User Generated Content for our 'Punting Makeover Promotion'.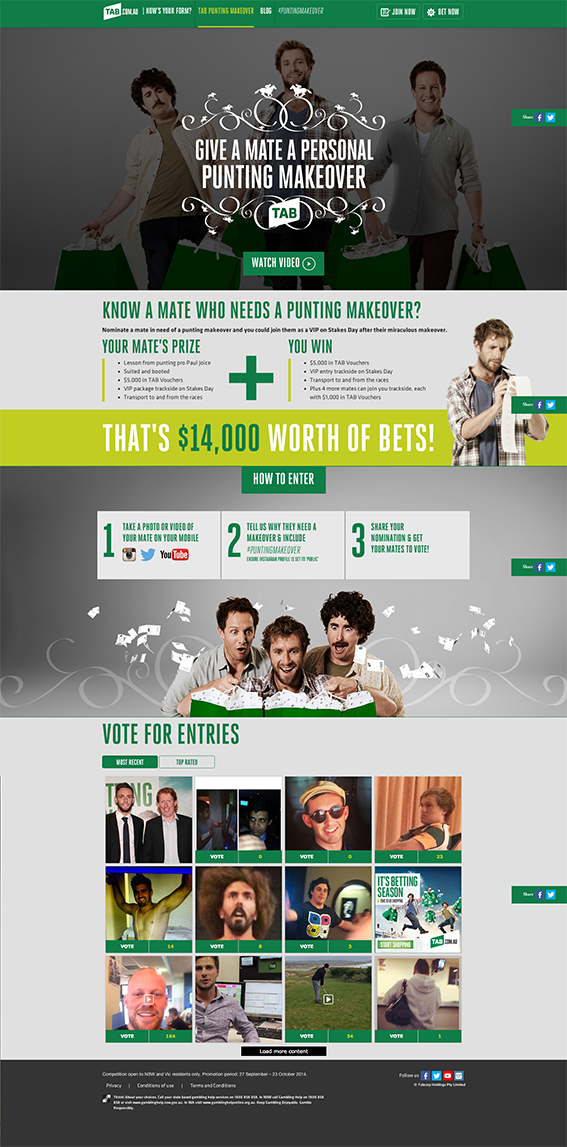 During the same season TAB also introduced a touch ID login for their app, just another quick and easy way to shop for a bargain.
TAB Thumb from Ken Buchan on Vimeo.