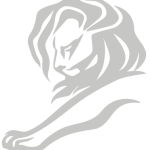 CANNES Finalist – Promo and Activation – TAB Back Gold Reversible Scarf
In the 2014 Fifa World Cup, the Socceroos were drawn in the group of death and were sure to be knocked out in Brazil. So, we gave TAB fans something that would keep them backing the Green and Gold all the way to the final.
The supporter's Gear was Green & Gold for Australia and on the flipside Green & Yellow for Brazil – #BackGold. Ex-Socceroo Mark Schwarzer appeared in our BACK GOLD TV Commercial promoting the gear to help explain the reversible scarf concept.
Punters who backed the Socceroos with the TAB got their reversible scarf and beanie – to keep them warm in the wee winter hours when Australia played – and also got to support the flamboyant team Brazil as well.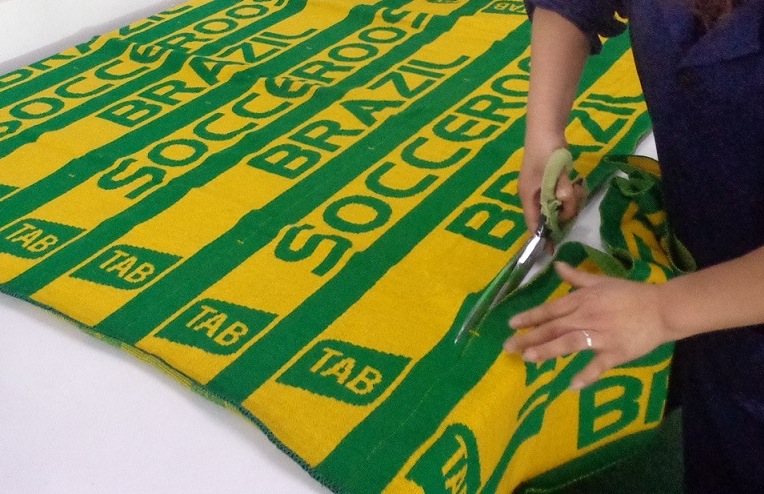 Once punters bet with the TAB in game one, they stayed betting with them until the very end. We even coloured TAB's betting tickets GOLD during the World Cup Competition to reinforce our theme #BackGold.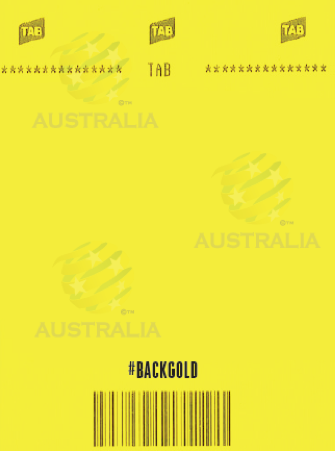 Back Aussie & Brazil Gold in World Cup 2014 with the TAB from Ken Buchan on Vimeo.
Radio personalities Fitzy & Whippa saw the humour and also got behind our BACK GOLD merchandise idea, soon 130,000 were given away to punters in pubs and clubs around Australia were wearing TAB's scarves & beanies reaffirming their position as Australia's largest betting company.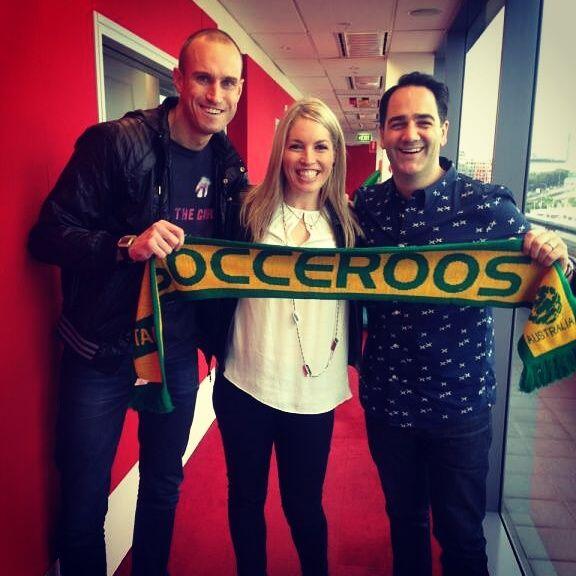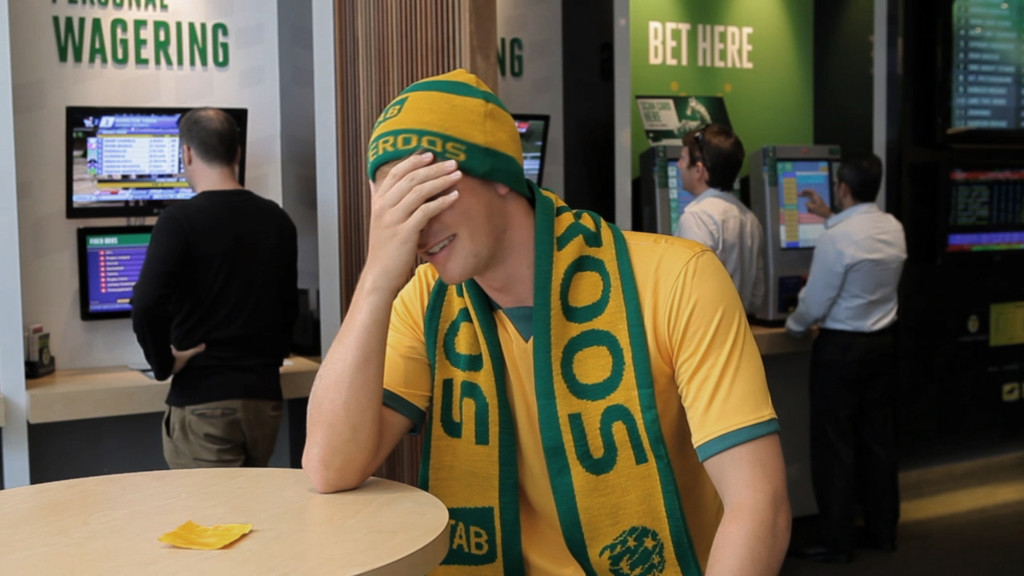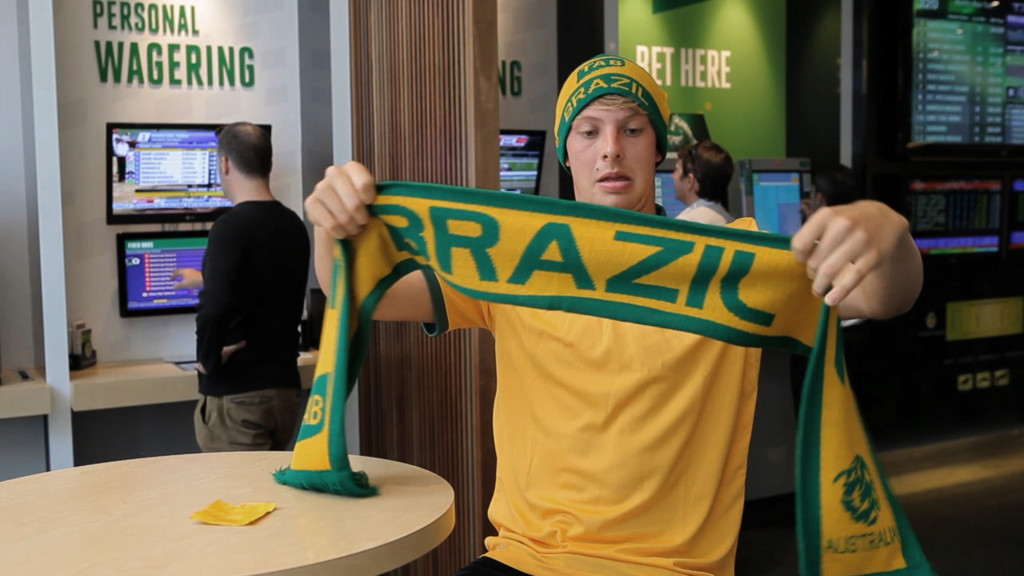 Click here for reuse options!


Copyright 2015 Ken Buchan - Writer