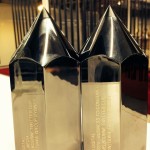 Amongst all the voices of speculation, it's hard to visualise which horse and jockey will win the Melbourne Cup. So, to help punters predict the winner with the TAB, we took every tweet that mentioned a favourite and raced them all the way to the starting date.
In 2013, eight days before the 'race that stops a nation' ran, our Melbourne Twitter Cup website predicted Fiorente as the winner, based on the number of tweets mentioning the horse. Using Twitter in this way had never been done before and the work earned several awards including a Bronze AWARD Pencil in Social and a Bronze AWARD Pencil in Digital – Website Business to Consumer.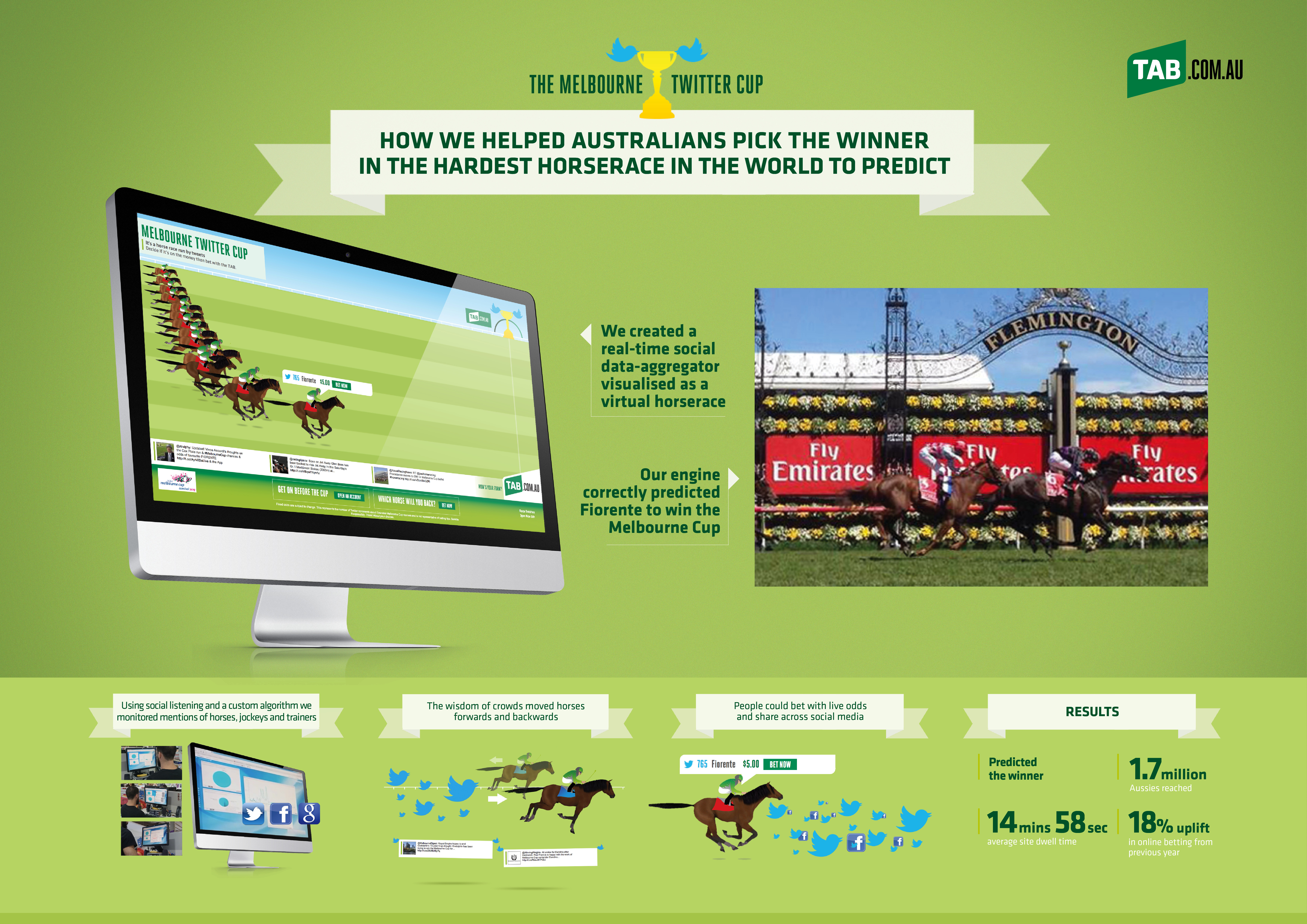 So how did we help Australians pick the winner in the hardest horserace in the world to predict? We creating a real-time social data-aggregator visualised as a virtual horserace. Our site converted live tweets into a race – with every tweet driving the horses down a racetrack.
Punters could see which horses were leading the chat and the live betting odds for each horse. This created even more discussion across social media and by the end of the race 125,488 people had seen it with TAB reporting more online bets as a result.
The average dwell time on our Twitter Cup site was an astounding 14 mins 58 seconds.
Watch this video below to see how it all worked in more depth.
As a follow on from our TAB Melbourne Twitter Cup, we decided to use the same Twitter engine to measure the rivalry between NSW and QLD in the State of Origin with THE ORIGIN TWEET OFF. Every tweet of support for your side using the twitter handle #origintweetoff added extra muscle to an arm.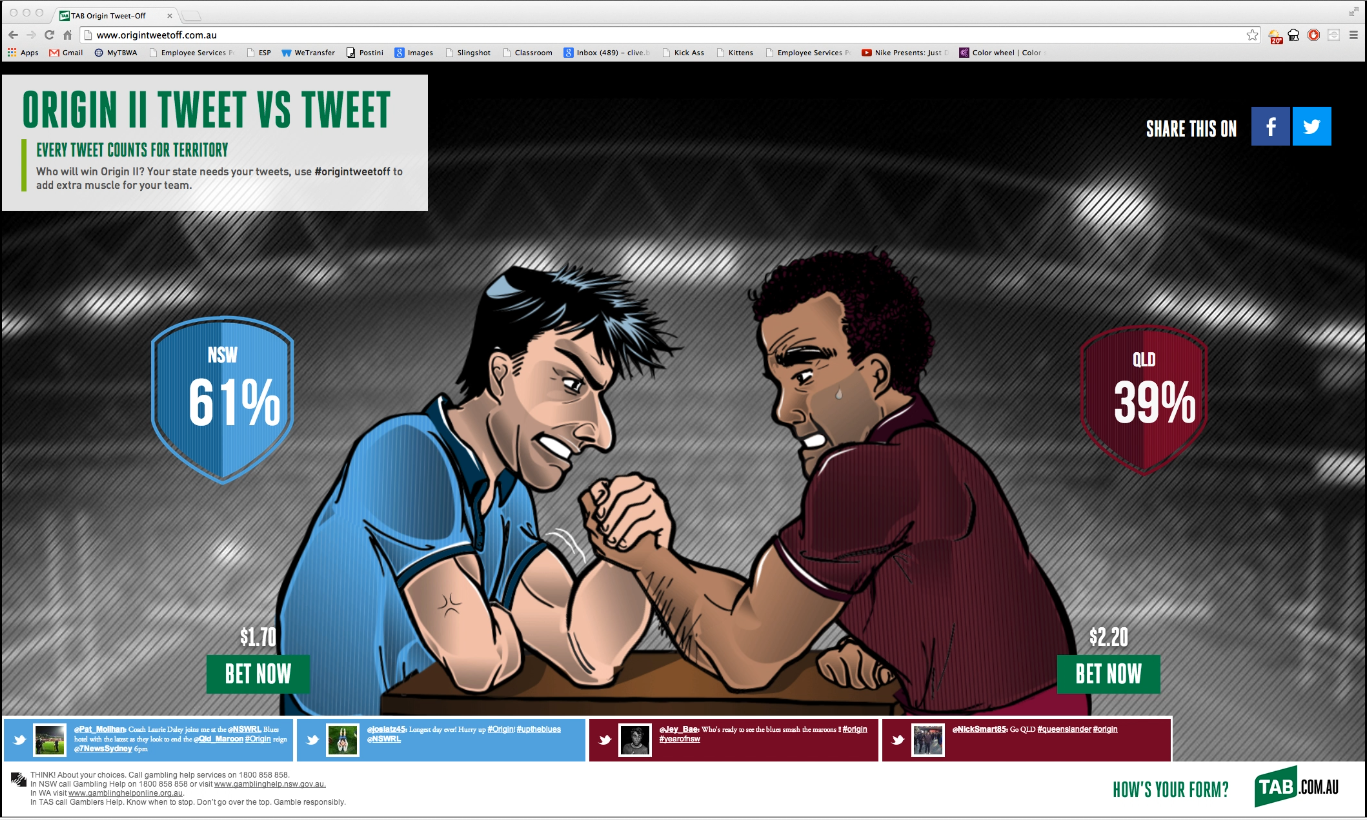 Soon we had Footy heads everywhere talking about who would win TAB's Tweet Off Arm wrestle.