The arrival of Netflix in Australia had Aussies signing up in droves only to find it was a 'lite' version of the American platform. So we asked someone who knows their entertainment to tell the nation they should Demand More.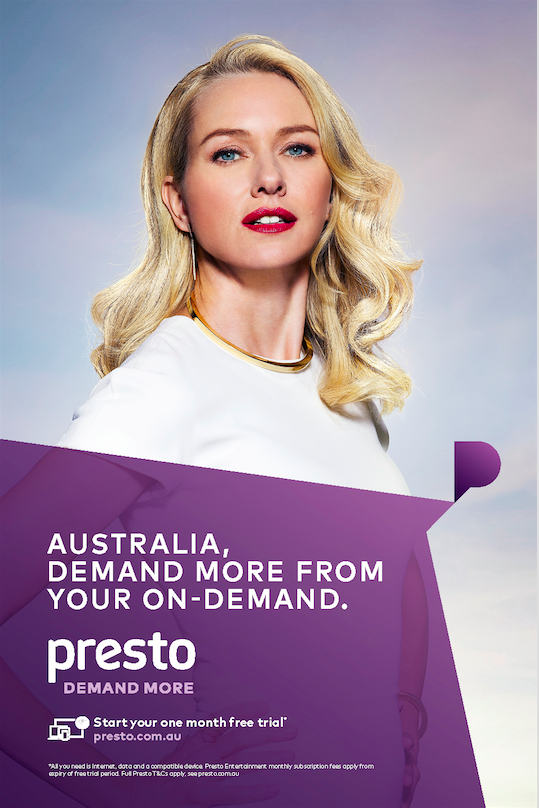 Naomi Watts enjoyed playing the Hollywood Diva for our Presto campaign and Aussies realised there was a big local player in the streaming entertainment market offering quality content from HBO, Showtime and the latest movies from Hollywood.

PRESTONTAR60 seven from Ken Buchan on Vimeo.
PRESTONJ30 from Ken Buchan on Vimeo.
PRESTONL30 from Ken Buchan on Vimeo.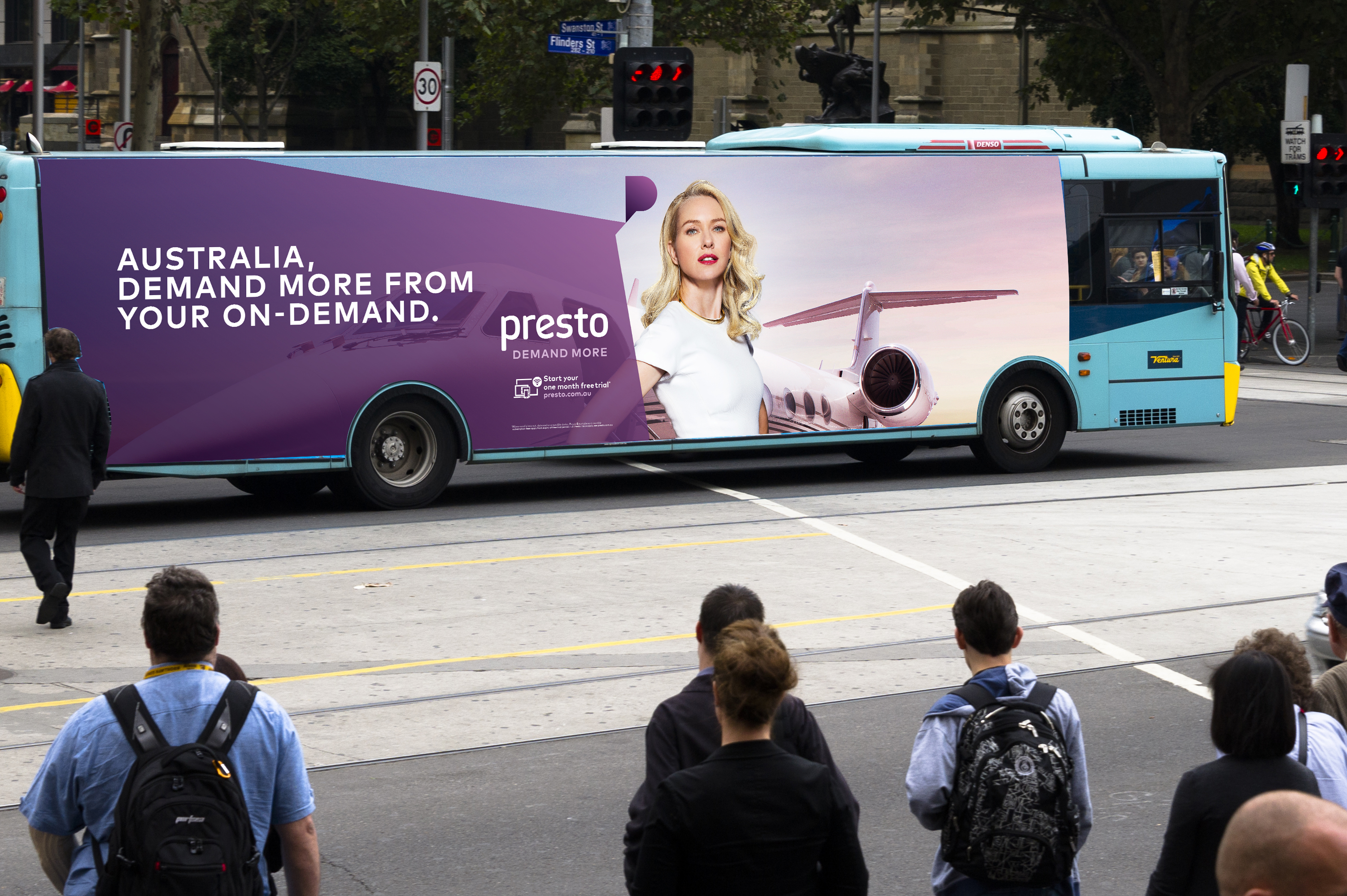 Naomi behind the scenes …