What do you do with Australia's most-capped Socceroo Mark Schwarzer during the 2014 Fifa World Cup? Get him to knit a scarf and beanie for the TAB to unite two great teams with the colour gold.
TAB were sponsors of the Socceroos who were facing the likes of World Cup holders Spain, the Netherlands and Chile. We had to inspire punters to back Australia but it really wasn't looking good. So we came up with supporters' gear that punters received when they backed Gold, the colour that kept them on the winning side with a second team to barrack for – the hosts Brazil – all the way 'til the very end of the competition. At least that's what we thought until the semi final upset. The campaign ran across TV, print, POS and online and reaffirmed TAB once again as Australia's largest betting company.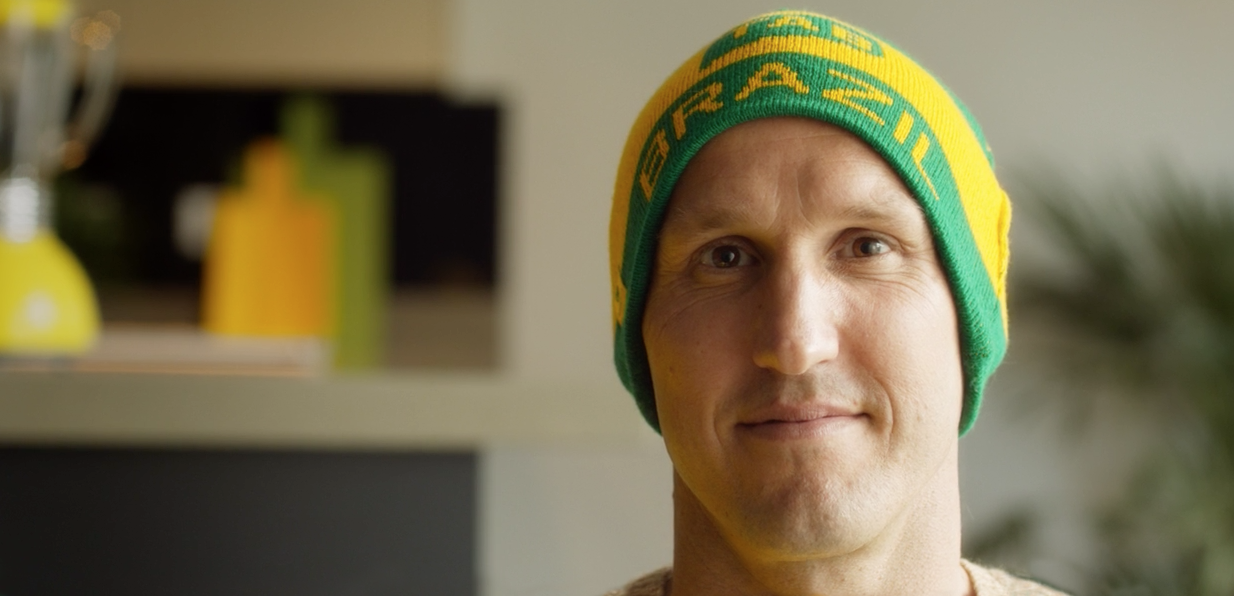 Sports Stars aren't renowned for their singing ability either, but it's disruptive when they have a crack.
TAB BACK GOLD ANTHEM from Ken Buchan on Vimeo.
What a great bloke he is too, this shot was taken with Clive and I after Mark hosted our Back Gold kick off activation in Darling Harbour, Sydney.